Video Editing Services & Video Animation services
Our video editing services and animation solutions at Techcelerant are the keys to making your brand's visual identity unforgettable. Our adept editors and animators create content that captivates and communicates effectively, ensuring your message not only stands out but stands the test of time.To complement these visual storytelling efforts, consider our Brand Strategy, where we integrate dynamic video content into your overall brand narrative. In the vibrant digital landscape, Techcelerant stands tall as your trusted partner, offering video editing services that unlock the visual potential of your brand. Our team of skilled video editors works meticulously to craft videos that resonate with your audience, be it through corporate videos or animated characters. We specialize in 3D animation services, creating quality animations that bring your vision to life. Whether it is a product animation showcasing the features of your product or service, or a captivating animated video, we have got you covered. With Techcelerant, you get a service that is designed to foster growth, helping you build a brand that not only stands out but also stands the test of time.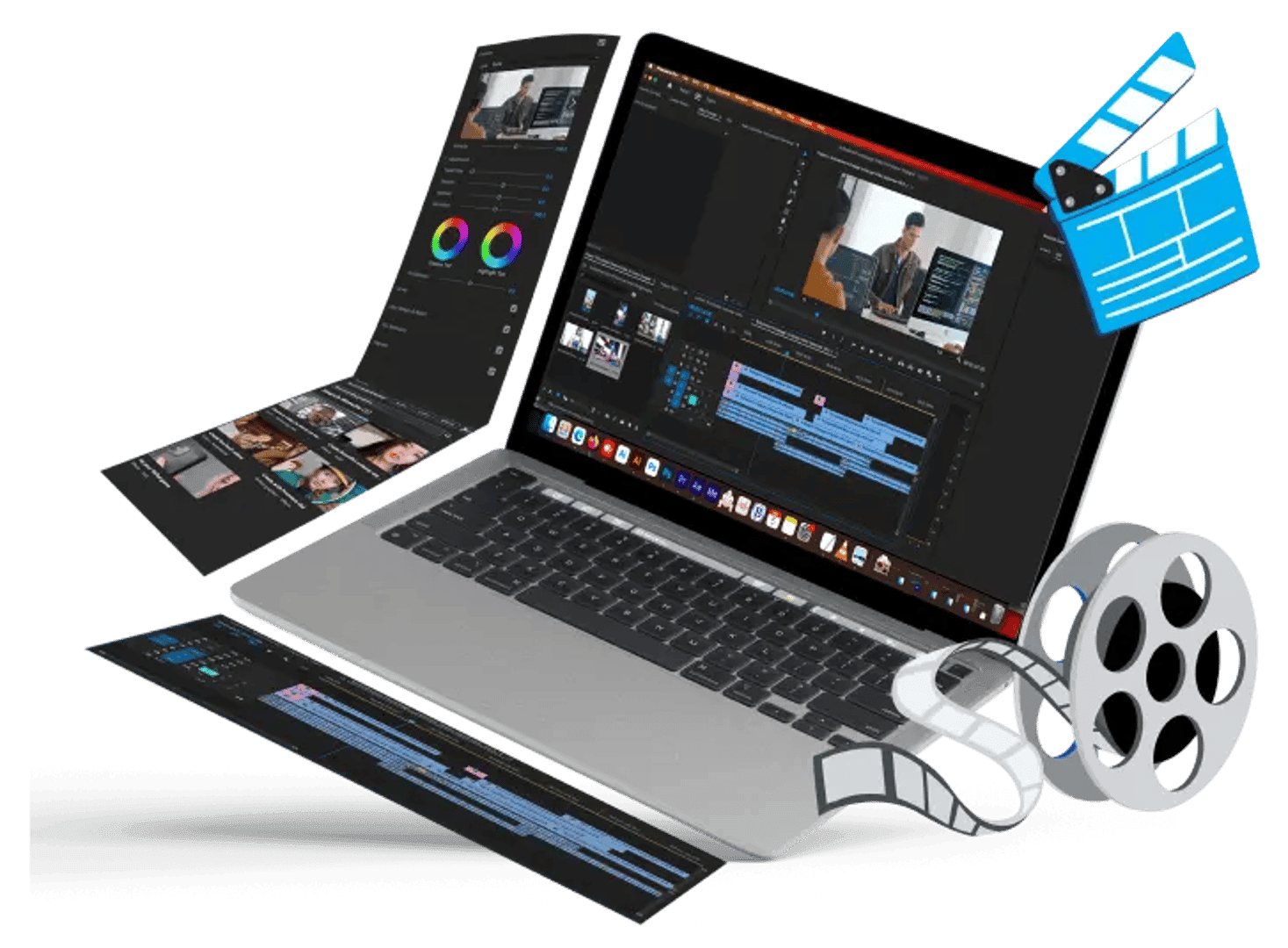 Why Choose Techcelerant Transforming Ideas into Engaging Visual Narratives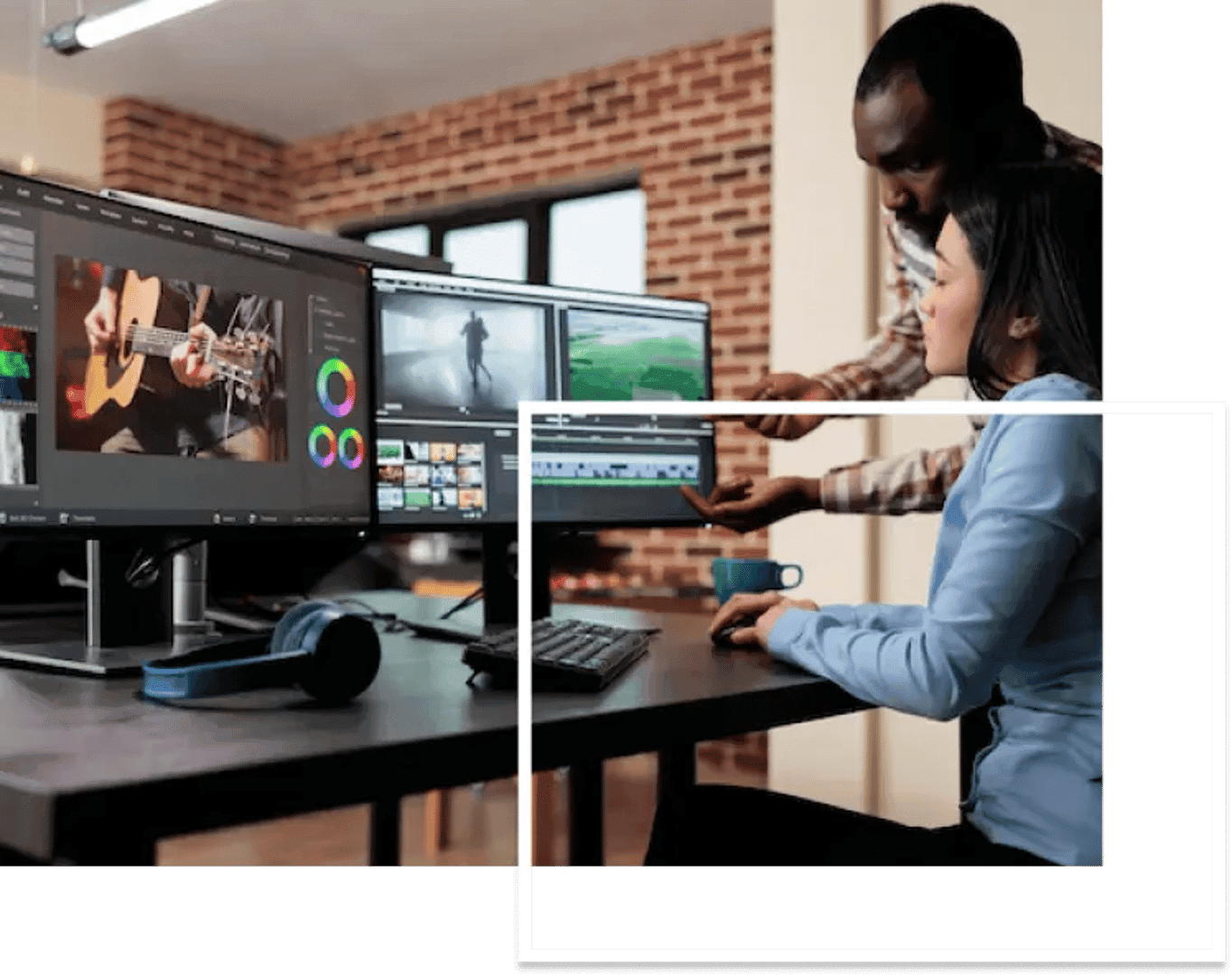 Choosing Techcelerant means opting for a video editing company that transforms your ideas into engaging visual narratives. Our team of experts is proficient in animation production, working closely with you to understand your needs and crafting a strategy that aligns perfectly with your business goals.In addition to our video and animation expertise, our Graphics visuality play a crucial role in creating a unified visual brand identity, complementing our video production capabilities. We offer a range of animated video production services, creating videos that tell your brand's story in the most engaging way. Our services are grounded in a deep understanding of the industry dynamics, leveraging this knowledge to offer solutions that are both innovative and reliable. With Techcelerant, you choose a partner that is committed to bringing your vision to life through professional video creations.
Comprehensive Solutions from Strategy to Implementation
At Techcelerant, we offer comprehensive solutions that take you from strategy to implementation. Our approach to video animation services is holistic, ensuring a product that is both visually appealing and aligned with your brand values. We specialize in creating animated video productions that resonate with your target audience, offering a platform that is both user-friendly and visually appealing. Our services extend beyond just video editing; we offer a range of animation services that are designed to cater to all your video needs. With Techcelerant, you get a video animation company that understands your needs and works to fulfill them, one video at a time.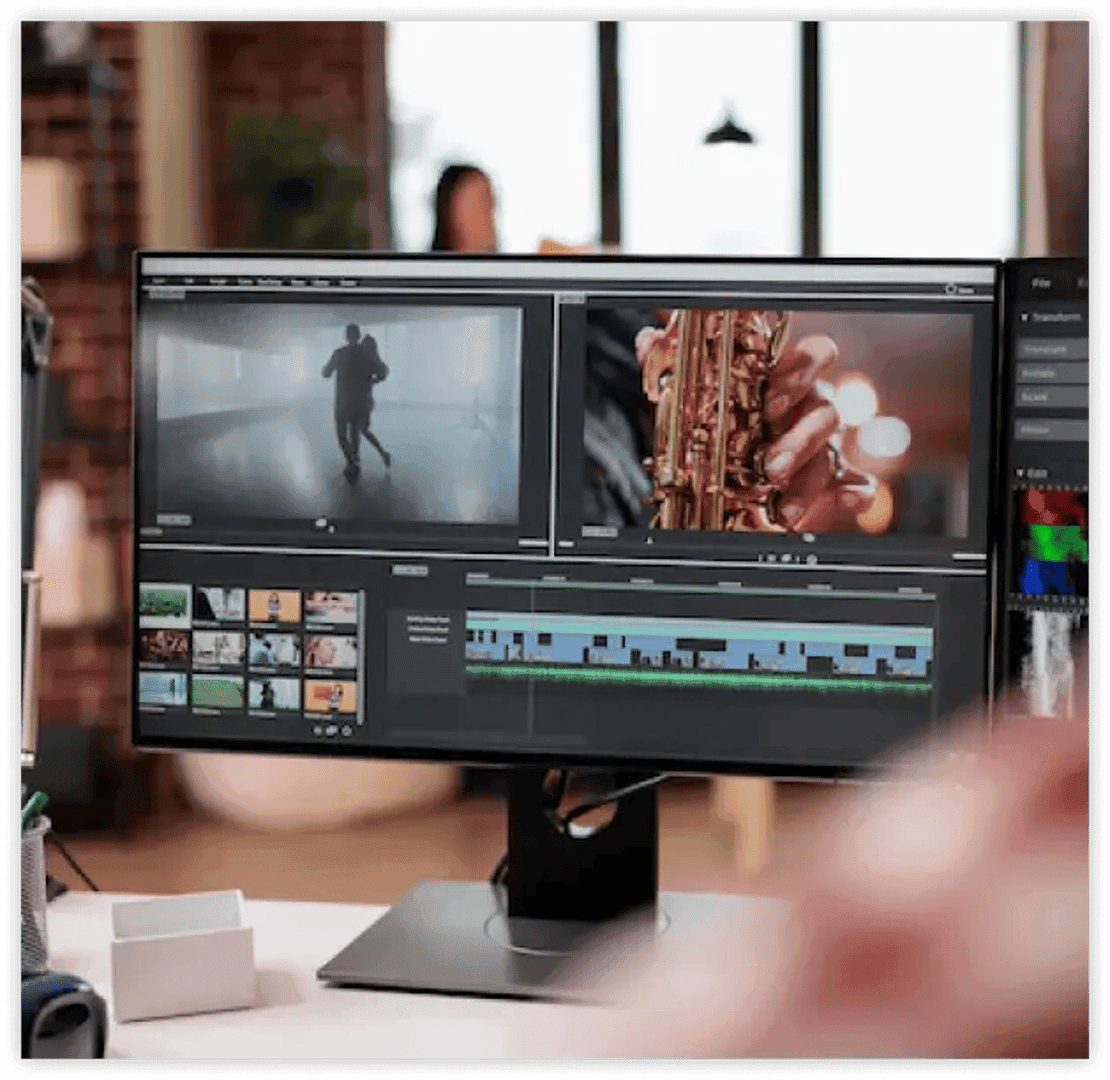 A Leading Video Editing & Animation Agency in USA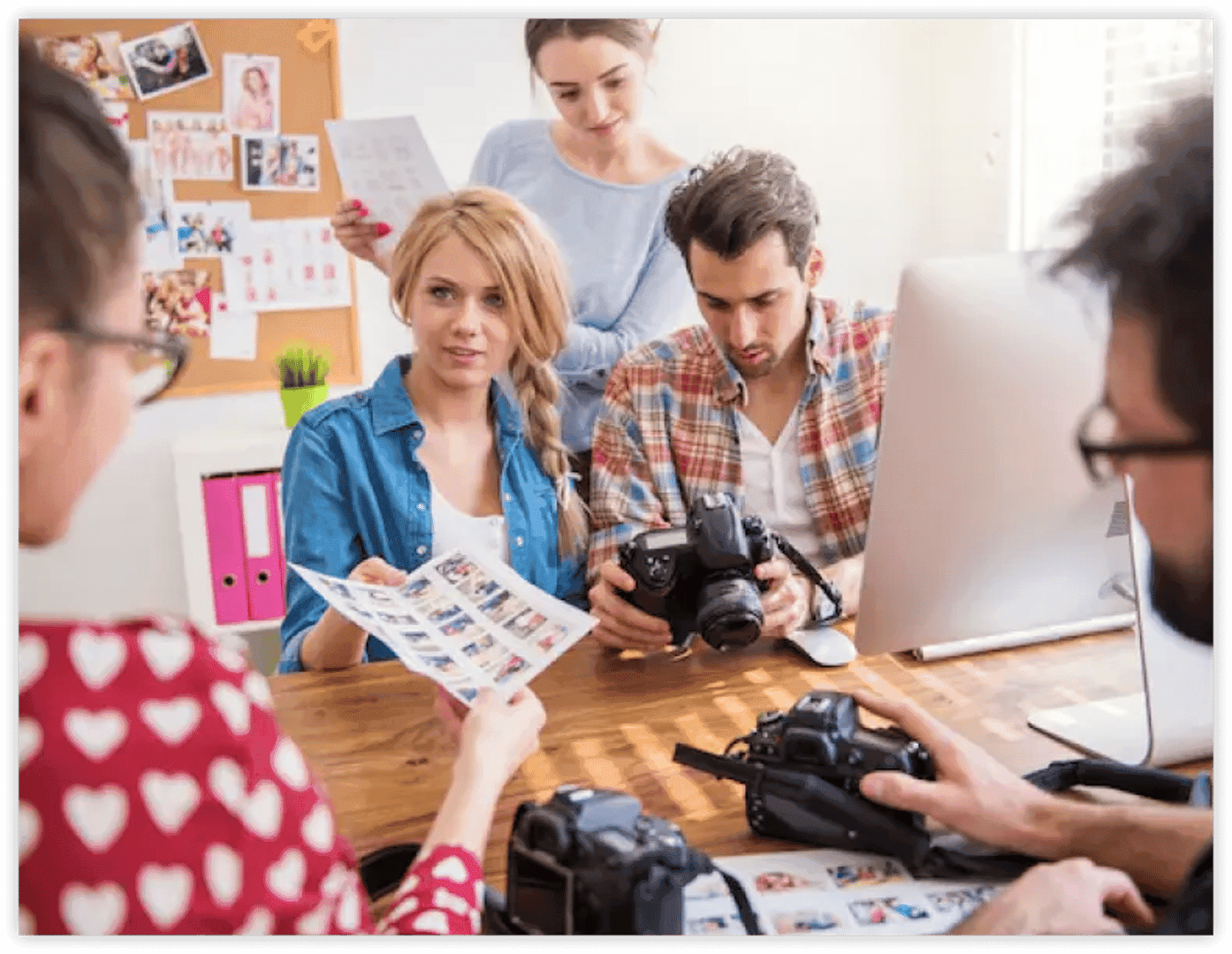 Techcelerant stands as a leading video editing and animation agency in the USA, offering services that are a cut above the rest. Our reputation is built on a foundation of trust and excellence, offering services that are trusted by businesses nationwide.In addition to our video capabilities, our Content Management plays a crucial role in ensuring that your visual content is part of a broader, cohesive content strategy. We are more than just a service; we are a partner in your growth, offering solutions that are designed to take your business to new heights. Our approach is grounded in a deep understanding of the market dynamics, leveraging this knowledge to create videos that resonate with your target audience. With Techcelerant, you choose a partner that is committed to driving excellence through videos that not only engage but also convert.
Let's collaborate and chart a path to success, visually!
Quality Video Solutions Tailored to Your Budget

In the world of video editing and animation, quality is paramount. Techcelerant brings you quality video solutions that are tailored to your budget, offering services that combine excellence with affordability. Our team works closely with you to understand your needs, crafting strategies that are tailor-made for your business. We believe that every business, big or small, deserves access to top-notch video editing and animation services. That is why we have crafted our packages to be affordable, ensuring that you get the best service without breaking the bank. With Techcelerant, quality video solutions are not just a service; they are a partnership that fosters growth and success.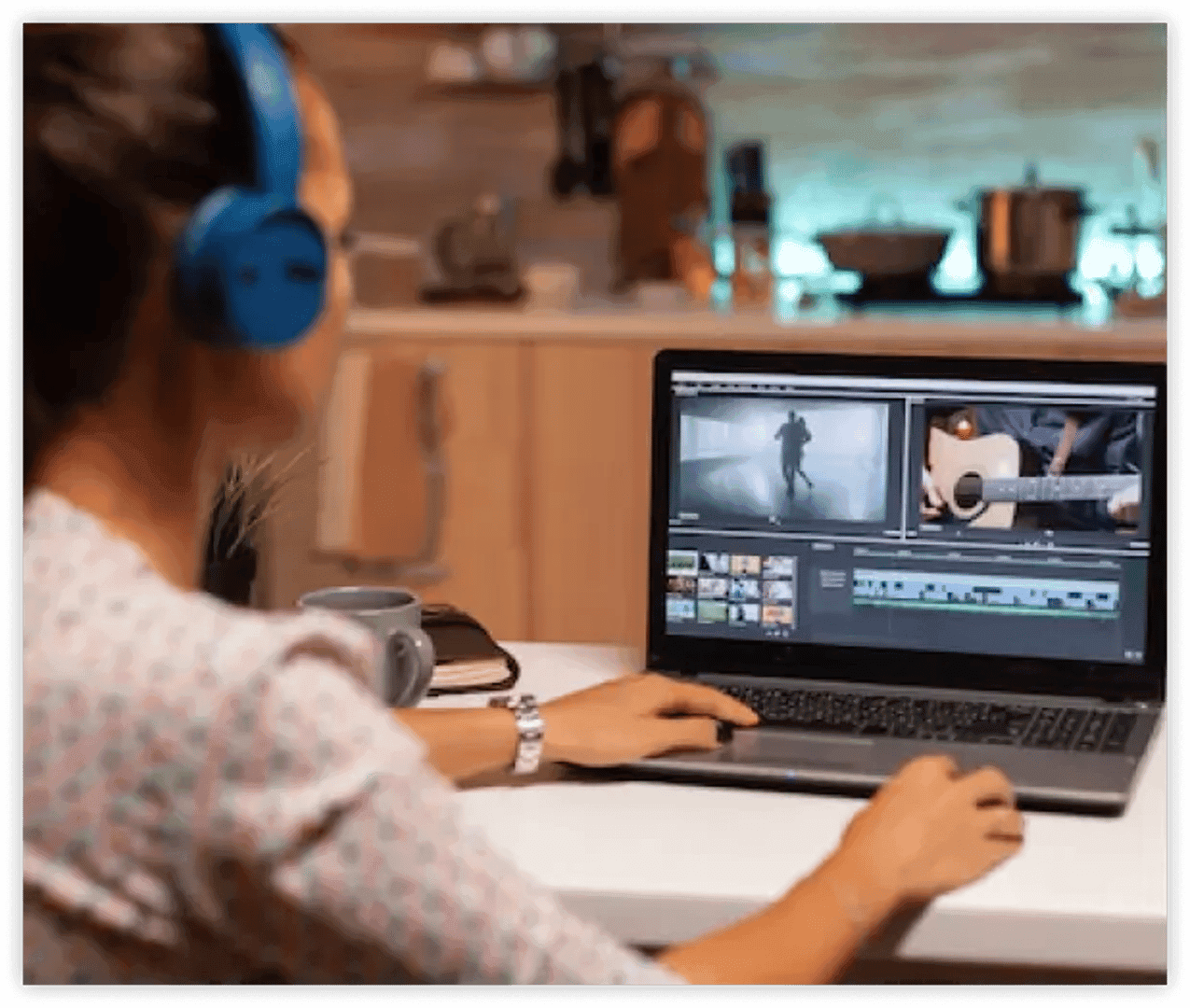 FAQS
Our brand development marketing uniquely combines strategy development services with a keen understanding of today's digital landscape. We work on making your brand known, so people not only see it but also remember it.
Social media is key for branding, especially for creative companies. It's where we share, chat, and show what's special about your brand, so people remember it.
Mission statements provide a clear direction for your brand's purpose and values. The tone of voice, on the other hand, gives your brand a unique sound, ensuring consistency across all communications. Together, they play a crucial role in defining your brand and building brand trust.
Visual identity, encompassing elements like logos and color schemes, forms the visual aspect of your brand personality. It's a vital component of the overall brand, ensuring that your brand is instantly recognizable and resonates with your target audience.
Our brand guidelines offer a clear framework for creative business branding. They keep the look, sound, and feel of your brand consistent, helping it stand out from others.
Marketing strategies drive brand awareness and position your brand effectively in the market. For a new brand, a good plan makes sure the right people see your product, helping it grow in the future
We delve deep into understanding the essence of your product or service. With our skills, we make a brand that reflects your business and attracts people.
New brand development requires a fresh and innovative approach. At Techcelerant, we use our knowledge and research to make brands that are both noticeable and built to last.
For creative business branding, we focus on understanding the unique essence of the business. We mix our insights with fresh designs and stories, making sure the brand connects with its audience and stands out
Building brand trust is paramount. We prioritize consistent branding, transparent communication, and delivering on brand promises. By doing so, we foster trust and loyalty, ensuring customers keep coming back.